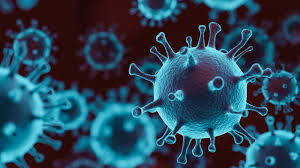 Contrary to media reports, there are existing effective methods of treating respiratory and disseminated infections that resemble the one caused by the COVID-19 virus. 
The first is Prophylactic Gargling.  Many Japanese research studies show that prophylactic gargling wards off respiratory infections.  CDC should recommend it to all Americans.  Poor people worldwide can protect themselves by gargling.
The second is treatment of the blood with Biophotonic Therapy, a method of stimulating the entire immune system, with a track record of effectiveness against respiratory and disseminated infections.  Instead of putting a patient on a ventilator, doctors should treat him/her with BT (aka Ultraviolet Blood Irradiation).  The medical establishment has made a fundamental mistake in ignoring it for decades, even though BT is the leading phototherapeutic treatment of infectious diseases, as is shown by the English, German, and Russian medical literature.
Therefore, Biophotonic Therapy should be the standard of care for serious COVID-19 infections.
*****
Kenneth J. Dillon is an historian who writes about science, medicine, and history.  See the biosketch at https://www.scientiapress.com/about-us .  He is the author of a book about Biophotonic Therapy.