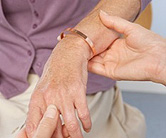 Advances in antioxidant therapy have led to significant benefits in many areas of human health. Vitamins C and E, phytochemicals like lycopene in tomatoes, and oral zinc have found relatively widespread use as prophylactics and treatments of bronchial asthma, cancer, and other disorders.
Still, the results of clinical trials of Vitamins C and E against atherosclerosis have been disappointing. Yet they were predictable because oxidative processes go on inside of arterial walls, whereas Vitamins C and E are known to operate only in the plasma and lipid membranes.
Meanwhile, statins can be effective antioxidants in cardiovascular disorders (Shishehbor et al., 2003a; Shishehbor et al. 2003b). Unfortunately, statins are rather expensive and may have unacceptable side effects.