Among the deepest mysteries of ancient Egypt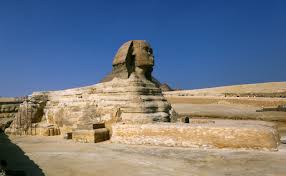 is the Great Sphinx of Giza.  Researchers, both professional and amateur, have painstakingly investigated its every aspect.1  Yet key puzzles remain, above all the question of why this colossal structure, the ancient world's largest monument, was built in the first place.
It's not that serious researchers and free-ranging speculators have not proposed explanations.  But every theory put forward falls well short of true persuasiveness or stumbles over inconvenient facts.  Here are three anomalies a correct theory should explain.