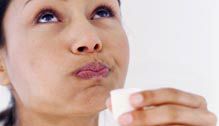 The medical establishment and media are overlooking three simple steps to stop the spread of the COVID-19 pandemic. Continue reading »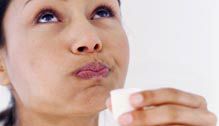 Slipping endlessly through the crack between oral and respiratory medicine, the humble mouthwash has slowly won more respect among savvy practitioners and patients as a solution for a range of indications. In Japan many millions of people gargle three times a day with povidone-iodine or other mouthwashes to ward off upper respiratory tract infections (URTIs), and Japanese clinical studies have confirmed the value of this approach. Worldwide, medical practitioners recommend gargling to patients; and many people on their own have decided that gargling makes sense, while millions swish with mouthwash to protect teeth and gums as well as to combat halitosis.
Still, for curious reasons, this formidable method of suppressing infections remains in medical limbo. Not because there is no need. The average American suffers 2.5 episodes of URTI per year, with high costs for treatment, lost days of work, and morbidity. URTIs also exacerbate asthma, and they can enter the lungs and prove fatal. Continue reading »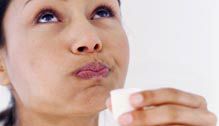 It is a little-known fact that one can treat respiratory infections quite effectively without drugs, primarily with the use of physical therapies and correctly applied remedies. Here are two methods:
1. Therapeutic Gargling (TG). Many respiratory viral and bacterial infections commence with a sore throat or a small infection in the inside lining of the mouth–for instance, inside the cheek. In these cases, the invading microbe appears to establish a beachhead in the throat or mouth lining where it can safely multiply before the immune system can develop a response sufficient to wipe it out. Once the numbers of microbes reach a high enough level, they can break out and spread the infection throughout the respiratory tract or even system-wide.