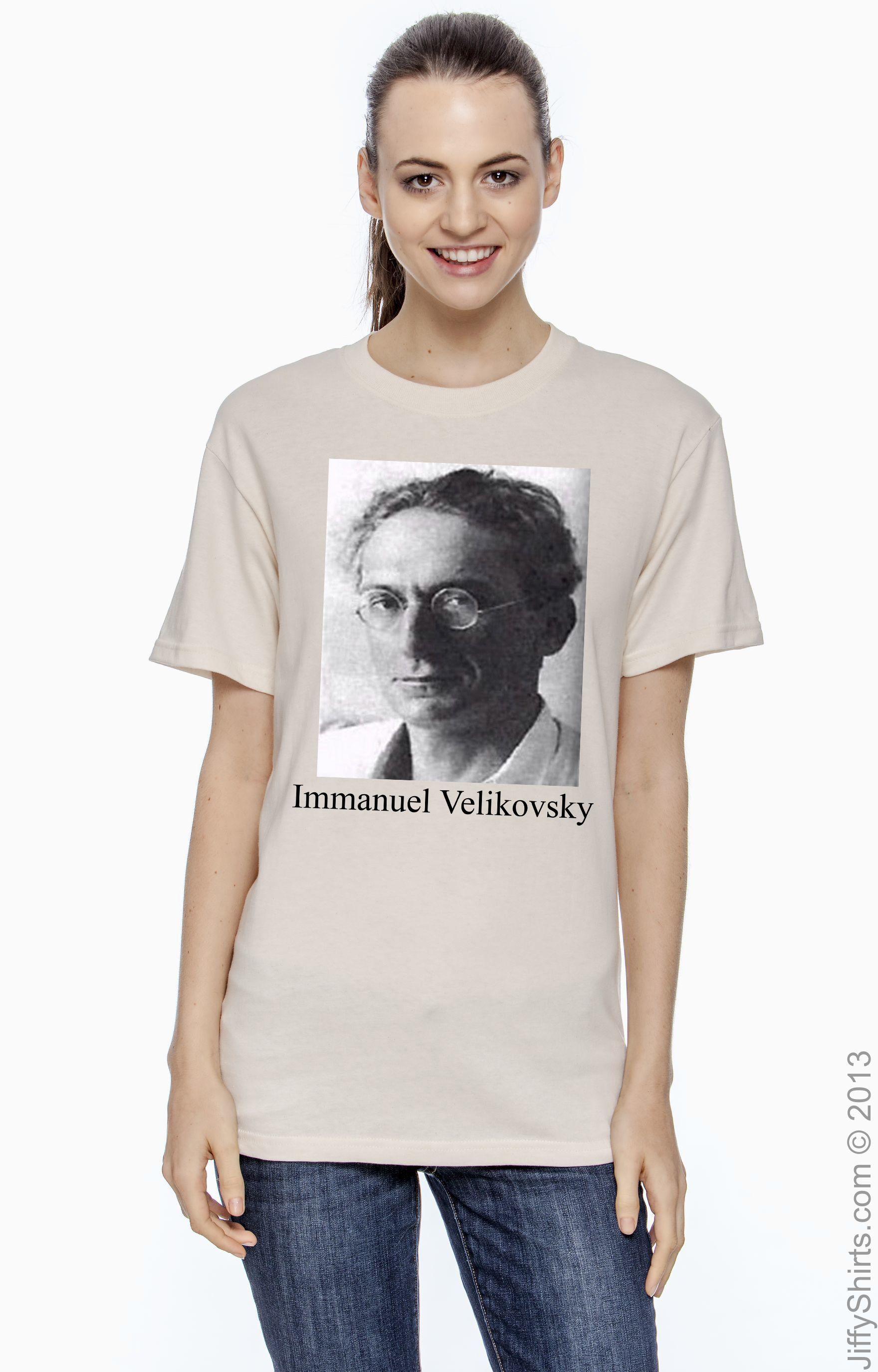 Honor Immanuel Velikovsky, a great, misunderstood scientist!  This striking, 100%-cotton Immanuel Velikovsky T-shirt, designed by Scientia Press, will get you and Velikovsky plenty of attention!  Medium size.  Wash in cold water.
To order yours, send a check for $20 made out to Scientia Press to
Kenneth J. Dillon
4115 Wisconsin Avenue, N.W. #506
Washington, D.C. 20016
FREE SHIPPING ($10 for orders from outside the U.S.)

Print this page, specify number ordered [____________], multiply by cost, and provide total [___________].  Please write your mailing address and email address:
Thank you for ordering the Immanuel Velikovsky T-shirt!
Scientia Press
4115 Wisconsin Avenue, N.W. #506, Washington, D.C. 20016
www.scientiapress.com