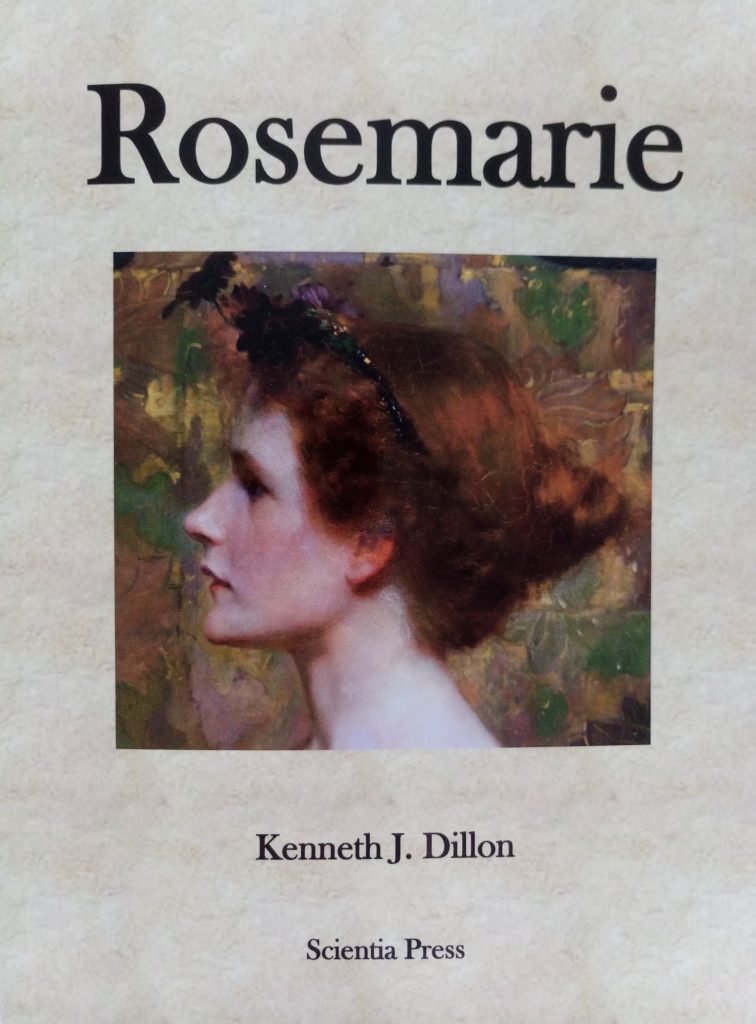 Naive and wounded, but insightful and magnetic, philosopher Rosemarie dreams of terrorist threats and scientific breakthroughs. A CIA psychiatrist uses a fraudulent diagnosis to stigmatize her and her uncanny Theory of the Red Blood Cells.  Rosemarie tackles the Immanuel Velikovsky-Venus controversy and dreams up exciting new theories of planetary science.
A Goodreads reviewer wrote:
A long-ago classmate of mine wrote this book, and since I didn't know him all that well when we were in school together, I wasn't quite sure what to expect. I was pleasantly surprised. It turns out that the author has become an interesting combination of historian, scientist and sleuth, and all those strands infuse this story and its characters, especially the eponymous Rosemarie. The book is filled with episodes of romance, foreign intrigue and bureaucratic back-stabbing, seasoned with fringe but provocative scientific theories. I enjoyed it a lot—it's a good read and I recommend it.
Readers say:
"Excitement and intellectual depth."
"The ending was very satisfying."
See the author's biosketch at About Us.
Washington, D.C.:  Scientia Press, 2021
$20 with free shipping to USA (add $25 for international shipping).
You may also send a check for the correct amount, made out to Scientia Press, to Kenneth J. Dillon, 4115 Wisconsin Avenue, N.W. #506, Washington, D.C. 20016.  Scientia Press has a 5-star, 100% Positive rating on Amazon.com.  On the delivery of Intriguing Anomalies, an Amazon.com customer commented:  "Great communication, super accommodating, and my father loved the book! thanks so much, highly recommend."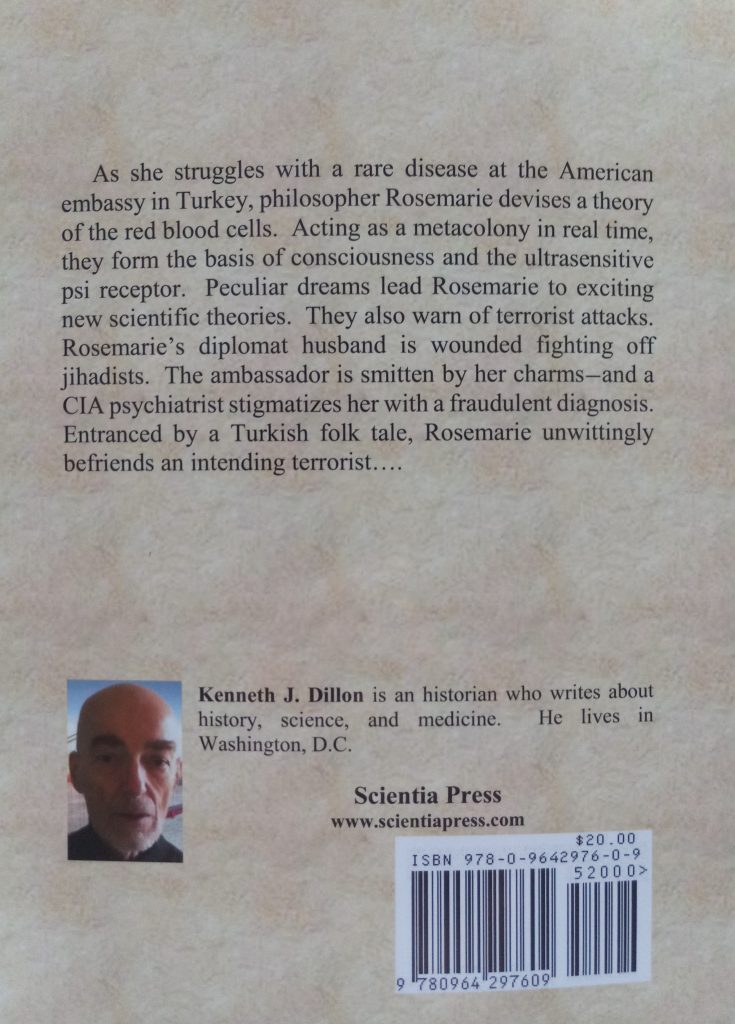 A Note to Readers:    Google's algorithm strongly deprecates articles on this Website because they are mostly not new, even though they offer perennial value and are occasionally upgraded.  The algorithm also cannot recognize a correct novel theory (though it does discern that Google will not make money on this Website!).  You, in contrast, are alive to perennial value and can size up a novel theory.  So if you found this Website worthwhile, please mention it to others and consider providing a link to it.  Your help is much appreciated.