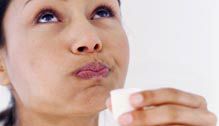 The medical establishment and media are overlooking three simple steps to stop the spread of the COVID-19 pandemic. Continue reading »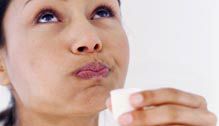 It is a little-known fact that one can treat respiratory infections quite effectively without drugs, primarily with the use of physical therapies and correctly applied remedies. Here are two methods:
1. Therapeutic Gargling (TG). Many respiratory viral and bacterial infections commence with a sore throat or a small infection in the inside lining of the mouth–for instance, inside the cheek. In these cases, the invading microbe appears to establish a beachhead in the throat or mouth lining where it can safely multiply before the immune system can develop a response sufficient to wipe it out. Once the numbers of microbes reach a high enough level, they can break out and spread the infection throughout the respiratory tract or even system-wide.